Commercial
Water Treatment System
When Your Products Demand The Purest Ingredients
The Water of Life Fountain or WoLF commercial water treatment is designed to deliver production-level purity for your product. Whether you are bottling, developing beverages, or other products, our system will improve product quality at scale.
Our commercial system is modular with an On-Demand design, making it to be scalable for higher production output requirements.

Higher Flow Rate for WoLF Commercial Install Unit
One WoLF Commercial Install-Module produces 3.8 gallons/minute.
Production can be on-demand or on a 24/7 schedule.
The potential daily production of one WoLF Commercial Model is 5,472 gallons/day.
Easily integrate more WoLF units to obtain your desired level of production.
Ex: 4 WoLF units could structure 21,888 gallons or 82,855 liters/day
When designing a multiple module WoLF Commercial Install system, there are several design factors that should be accommodated to maximize the system's ability to work even better holistically. This means that the whole system would be more coherent than the lone module.
Contact us to see what those design factors might be for your specifc custom installation. We're here to help.
WoLF Commercial Install at A Retail Water Designer 
The following pictures show the WoLF module install in progress.
It's mounted higher up to facilitate easy gravity feed to tanks and pumps below.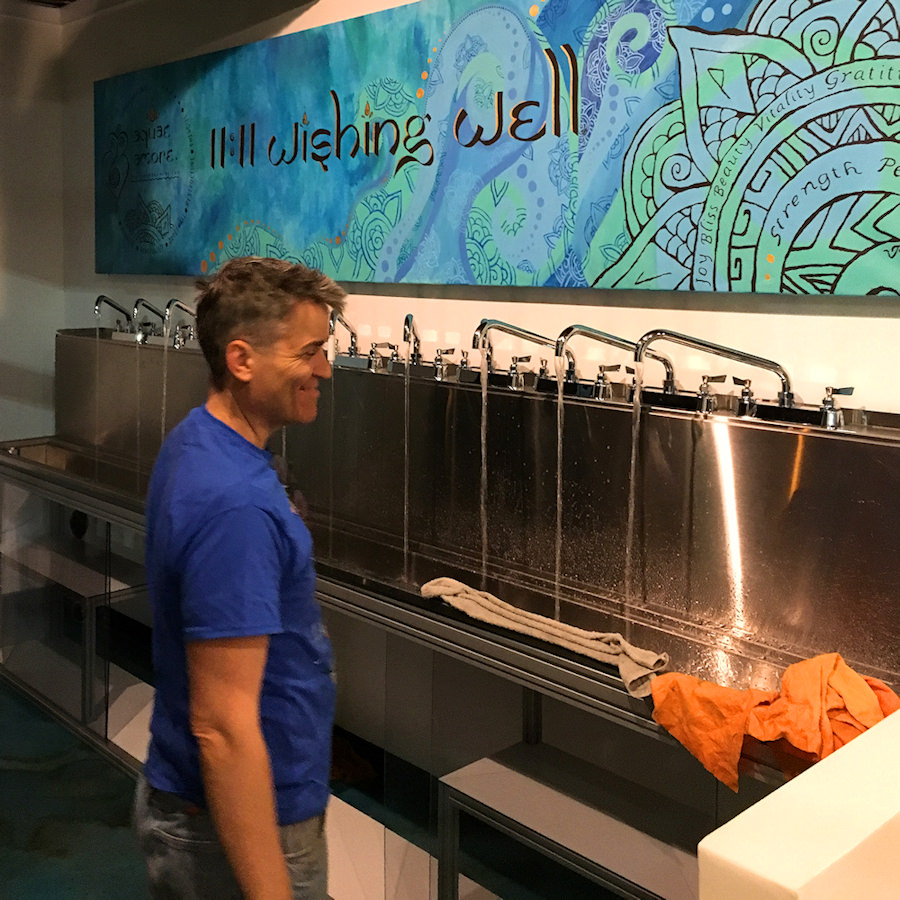 Dispenser Station – Designer Water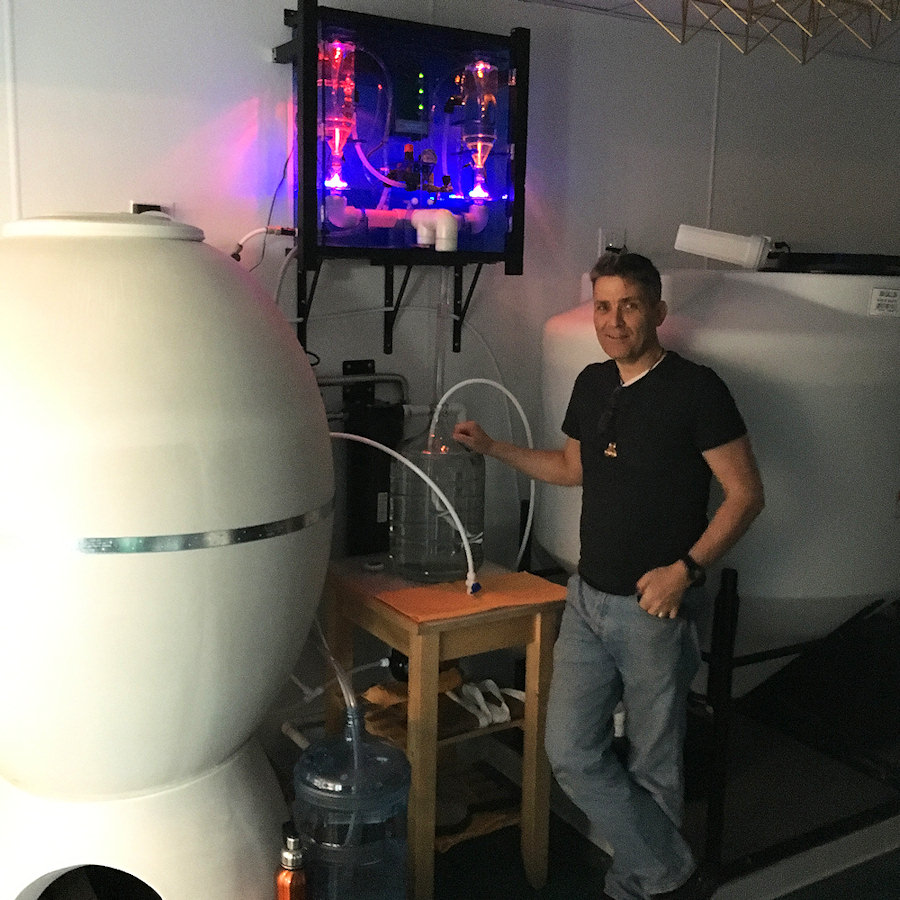 Get A Demo Of The Technology
Get in touch with us to see the POL Enterprises WoLF Vortex Water Treatment system in action and get your questions answered.